Mid Hudson Valley Table Tennis Club (MHVTTC)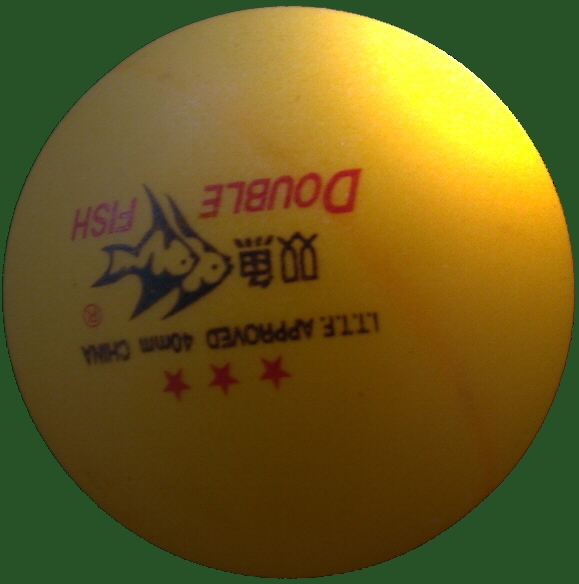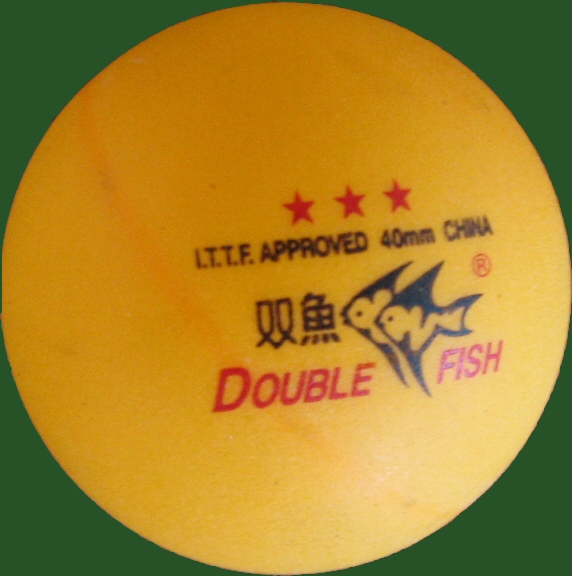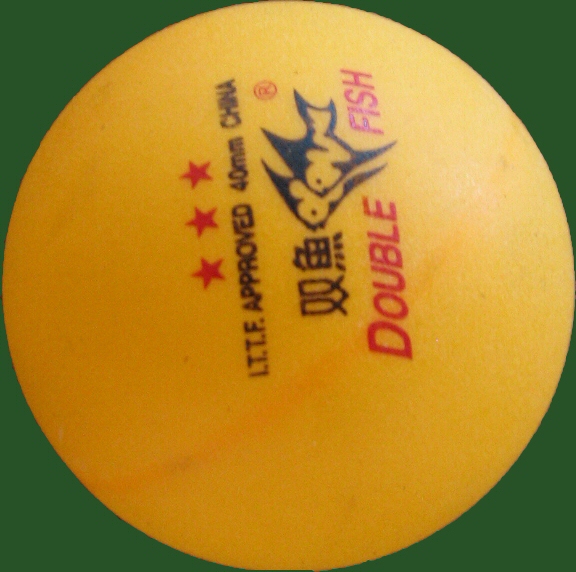 Our upcoming scheduled meetings are

Thursday, April 14th

Thursday, April 21st

Thursday, April 28th

Always from 6:30 - 10:30

To view past updates, including videos and other media, check out the
Archives
link.
Videos of the week!!!

I highly recommend watching these videos at full screen (versus directly here on the site where playback is small). It is simple. To view the youtube videos at full screen, click play to start the video and then click once anywhere on the video. It will then open in a separate window where you can stretch it to full screen.

'If you don't know the difference between table tennis and ping pong, you've been playing ping pong.'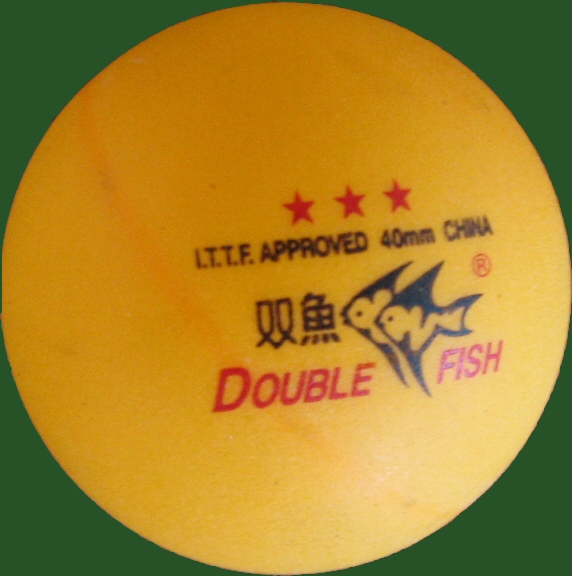 I found some old videos I had grabbed from the 2007 Eastern Open.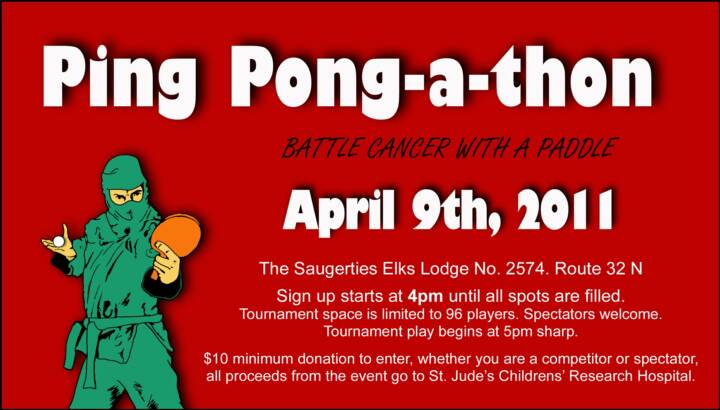 So the 'Ping Pong a Thon' last weekend in Saugerties was a success! We had a number of our players join in the fun. It was an interesting mix between self taught players and table tennis'ers, with every surface of paddle conceivable (read junk!!!). While the format of the tournament was a bit 'off the cuff', the event as a whole ran very smoothly. Our very own Frank Garofalo took second place honors. Nice job Frank! Not bad considering you had the unenviable task of playing against a hardbat.

Marty Schiff, while not on the podium at the end of the evening, does have some bragging rights. In his very first match he defeated the ultimate winner of the tournament. So he can fairly claim he beat the final champion of the day. Pretty sweet.

Thanks to all for coming out to support the cause.

Here are a few pics of the event.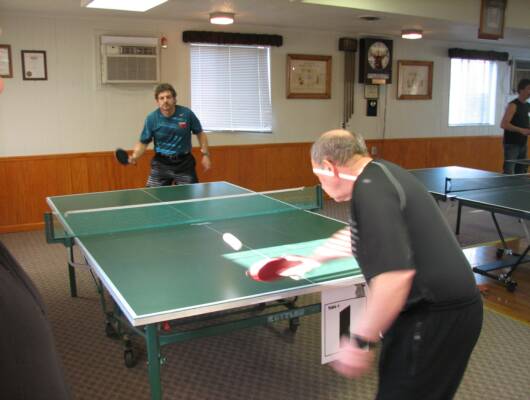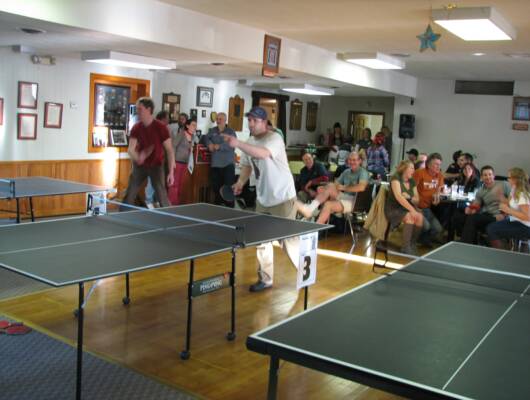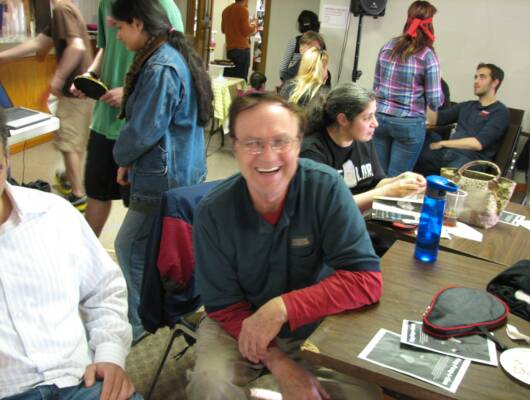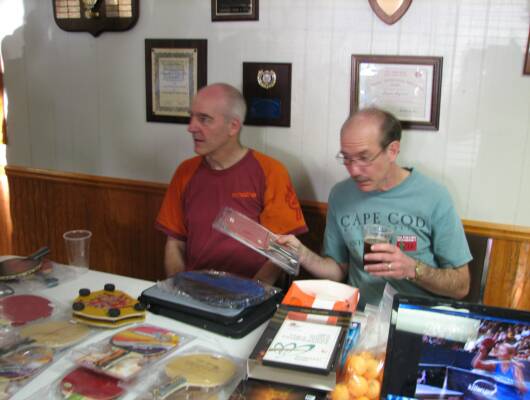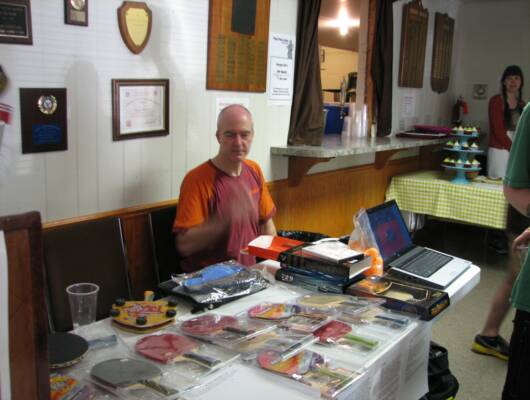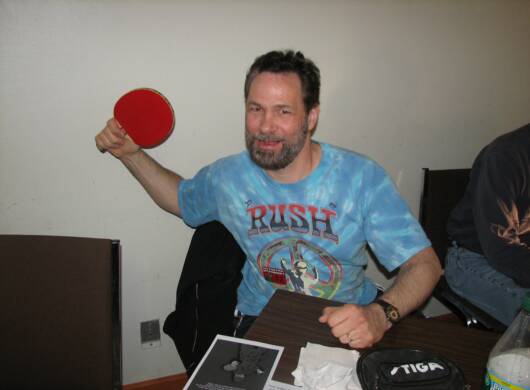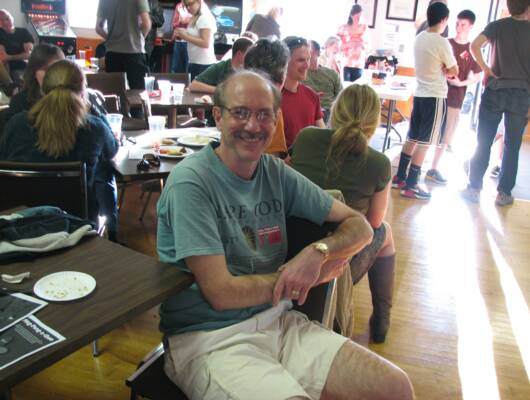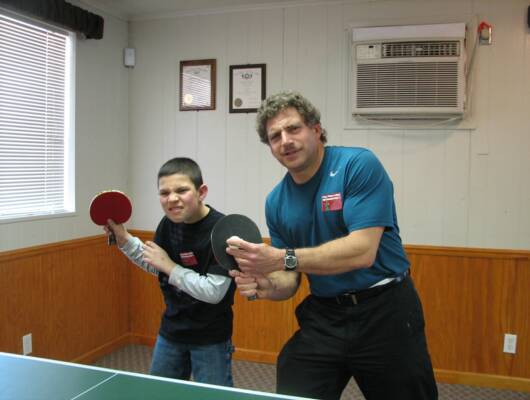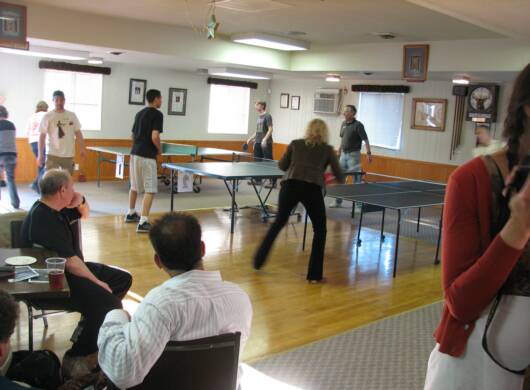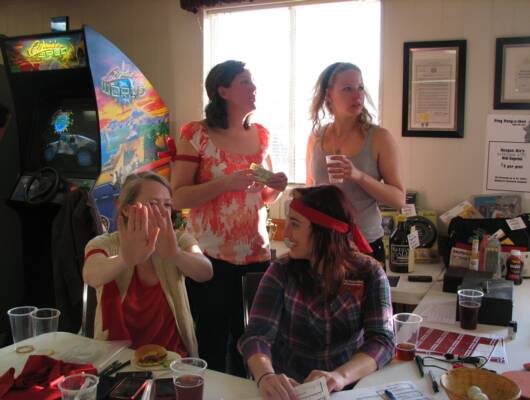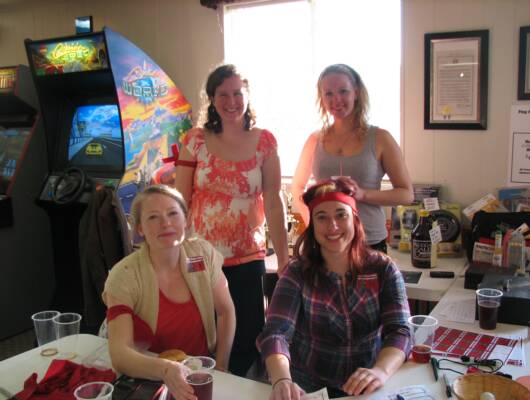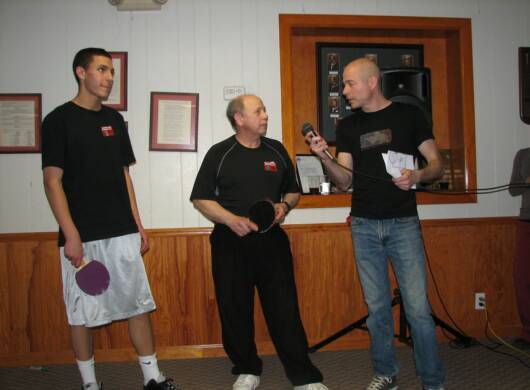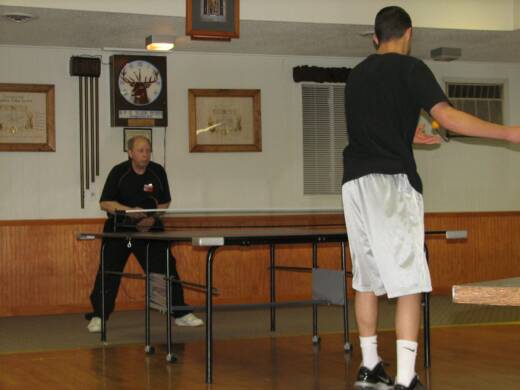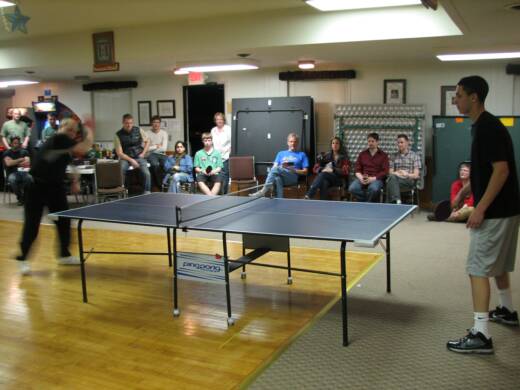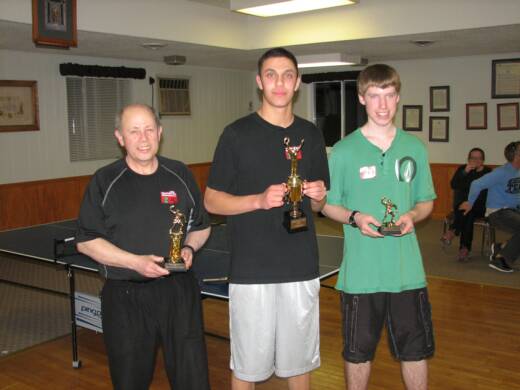 The gold waiting for claim.

Frank & Chuck in the prelims.

Rich Manning. Where'd ya go Rich?

Davey Jones manning the booth.

The ladies who made things run smooth...preparing for a photo...

The pre-final interviews.

Davey Jones shows how it's done against a poor young woman.

Below are a few nice points from the finals between 6 time National Champ David Zhuang versus Yan Jun Gao.